"Björk Digital", the immersive Björk exhibition
From June 14 to September 24, the "Björk Digital" exhibition will be running at the Barcelona's Centre for Contemporary Culture (CCCB). This extraordinary immersive exhibition features digital and video works from the iconic Icelandic artist's collaborations with some of the world's best visual artists and programmers.   "Björk Digital" at Barcelona's Centre for Contemporary Culture will remain open until September 24, its longest run to date, following shows in Tokyo, Sydney, Montreal, Reykjavík, London, Mexico and Los Angeles (from May 19 to June 4) and will offer a unique opportunity to visit the exhibition in Spain.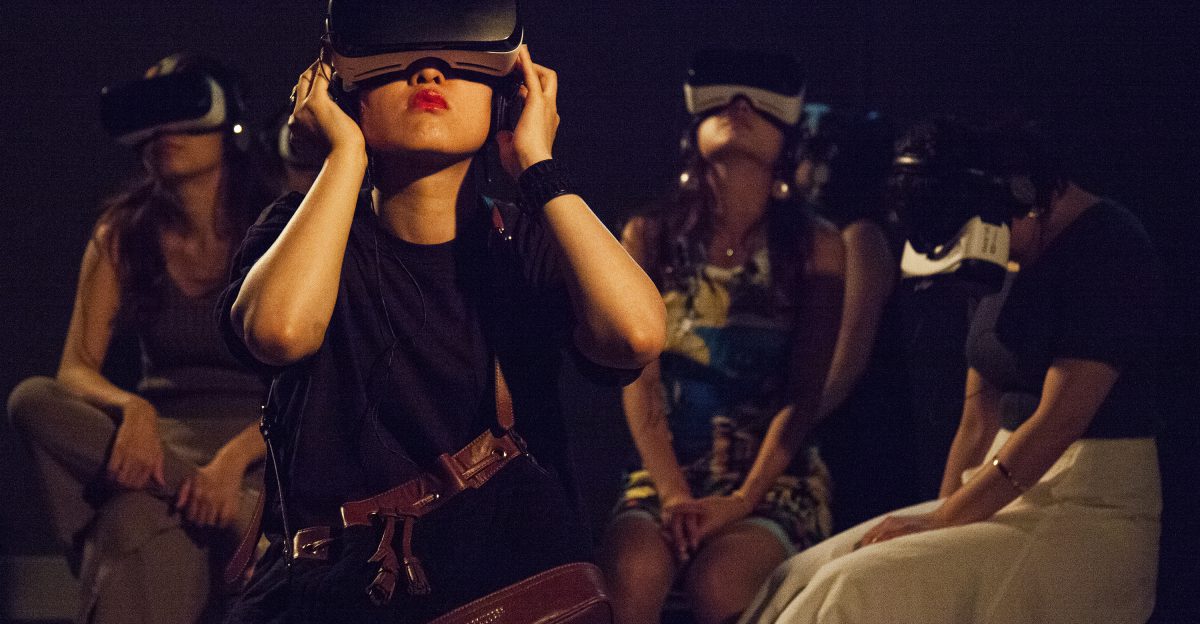 "Björk Digital" is an immersive exhibition conceived as an experience to submerge oneself in the unique creative universe of Björk, with Virtual Reality playing a major role. The exhibition combining performance, cinema, installation, video and interaction, includesseveral audiovisual pieces produced with the latest technology in Virtual Reality, and will display several works Björk has created in collaboration with artists such as Michel Gondry, Spike Jonze, Alexander McQueen, Nick Knight, Stephane Sednaoui, and more recently Jesse Kanda, Andrew Thomas Huang, Warren du Preesand Nick Thornton Jones.
"Björk Digital" is a co-production between the CCCB and Sold Out, in collaboration with Sónar.
Buy the tickets here  
Sónar 2017 Opening Night: Björk DJ Set
On Wednesday June 14, Björk will star at the Sónar 2017 Opening Night with an exclusive 4-hour DJ Set at the Fira Montjuïc's SonarHall stage. This will be a rare opportunity to enjoy an intense sensorial journey of disparate genres that have influenced her career, ranging from experimental electronica to new grime, through to traditional music from around the world.   The Icelandic artist typically shies away from standard dance floor tendencies to concentrate on a more abstract and kaleidoscopic sound, selecting influences from a plethora of sources, demonstrating innovative nuances to her always challenging and dynamic performances.   The show will take place from 8.00pm, one day before the main festival opens its doors to the rest of Montjuïc venue spaces and stages. This performance will be limited to 3,000 people and will require a separate ticket purchase. All normal Sónar Passes will not permit access to this event.
Immersive environments, a central theme at Sónar+D   Many of Sónar+D's best moments will arise from the new immersive languages placing the user at the centre of the experience.
Realities+D, the area presenting this year's most important Virtual Reality productions, increases in size and expands program with more than 20 titles including European and world premieres. The new Sonar360º by Movistar+ space is added; a fulldome dedicated to audiovisual pieces and live shows that explore the creative possibilities of image and surround sound.
SonarPLANTA, the collaboration between Sónar and the Sorigué Foundation which creates new monumental productions by leading names from the international New Media art scene, will this year present "phosphere", a sophisticated interactive installation by multidisciplinary Japanese artist Daito Manabe and his creative technologies studio, Rhizomatiks.
More at: sonar.es